2022-2023 School Supplies
Start the new school year on the right foot with the school supply lists for each grade! Please note the supply lists are divided into Kindergarten/1st Grade, 2nd/3rd Grade, 4th/5th Grade, and Middle School (6th through 8th Grade).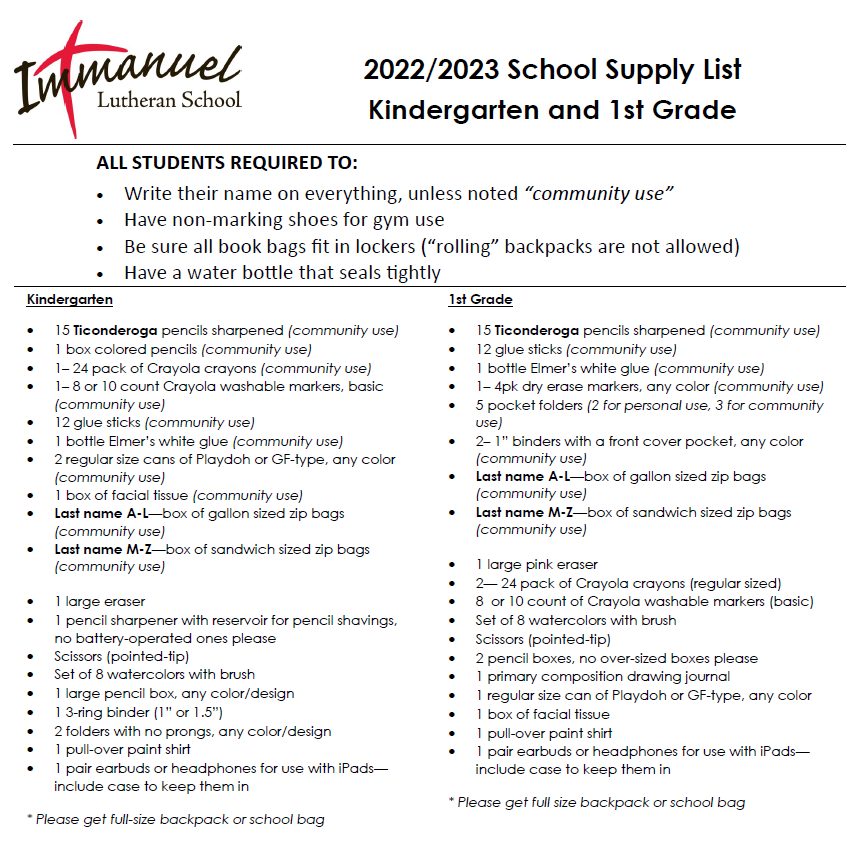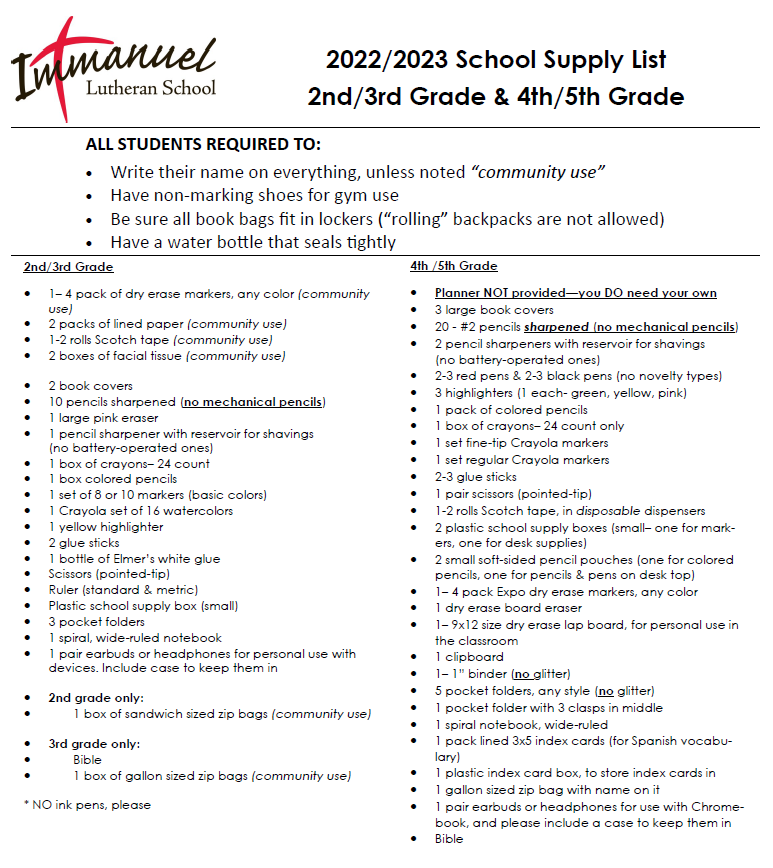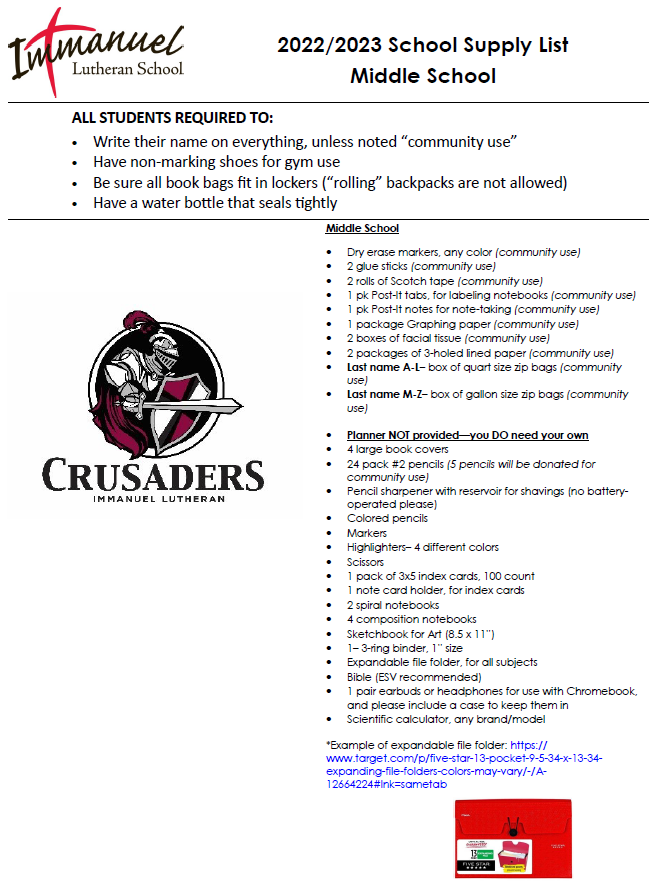 Address:
4650 Sunview Drive
Loveland, CO 80538
(On the corner of Highway 287 and 50th Street)
Hours:
Summer school office hours:
Monday through Thursday from 9am-3pm. Closed Friday.
School year office hours:
Monday through Friday from 8am-4pm.