Summer will be here before you know it - don't wait to finalize care for your children this summer. Our summer camp is the perfect solution that both you and your children will love!
Immanuel's 2023 King's Kids Summer Camp will be offered from May 30th - August 10th.
Camp hours are Monday-Friday from 7am - 6pm and is available for children ages 3 (toilet trained) to 13.
We offer a high quality camp experience with trained staff and flexible scheduling. Schedule for one week, two days a week, or for field trips and activities. Camp activities include weekly themes, weekly Bible lessons, field trips, and more. Our camp is a fun and exciting Christian atmosphere where children can grow in their love for Jesus and explore new ideas. Your children will be begging to come back again next year!
To register, please print, fill out, and return the forms below to Immanuel with check/cash for registration fee.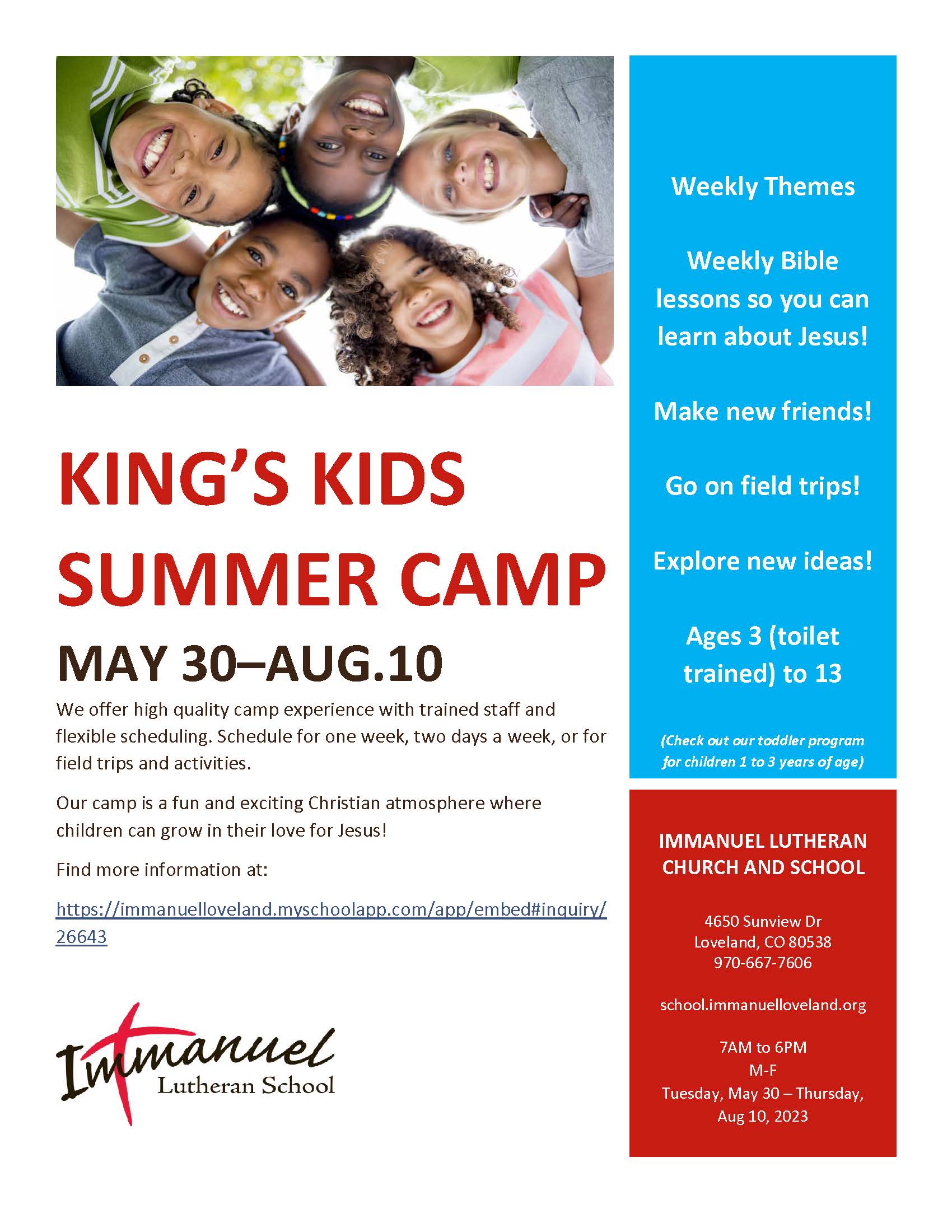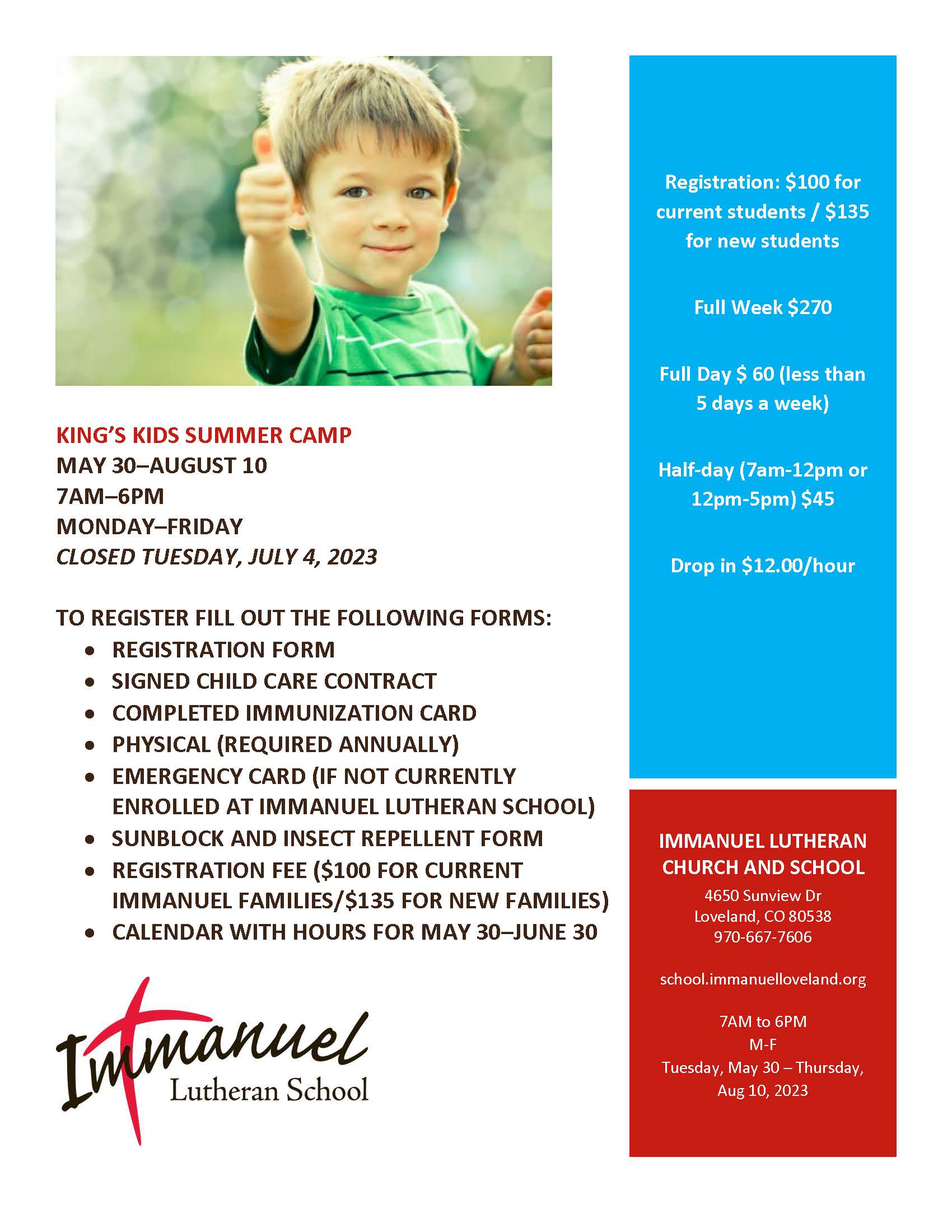 Summer Camp Registration
$100 for current students with a Blackbaud tuition account
$135 for new students
Full Day
$60 (less than 5 days a week)
Half Day (7am-12pm or 12pm-5pm)
Summer Camp Drop-In
(Drop-In care is for registered families that are adding days out of their current schedule.)
$12/hr
Interested in learning more about our school?
Immanuel Lutheran School offers a quality Christian education for Toddlers (12 months+) through eighth grade. We seek to be distinctly Christian while empowering our ​students to be life-long learners and leaders who impact the world for Jesus Christ. Click the button to learn more about our school and see if it is a good fit for your family.