Bringing Quality Toddler Care to Our Community!
Immanuel Lutheran School's Toddler Care Program is open! We give thanks to God that after years of working on this expansion, Immanuel is able to offer toddler care to our Northern Colorado community. We have hired a team of excellent teachers and paraprofessionals to love, teach and care for these toddlers as their own. Immanuel will offer full-time toddler care Monday through Friday, 7 am to 6 pm, excluding most school holidays. Please consult our toddler care staff regarding hours on holidays and half-days. Our ages for toddler care are from 12 months to 36 months old. The flat rate for toddler care is $340 per week.
You can hear some parent testimonials about our school by clicking here. If you would like additional information, please contact us through the inquiry button below.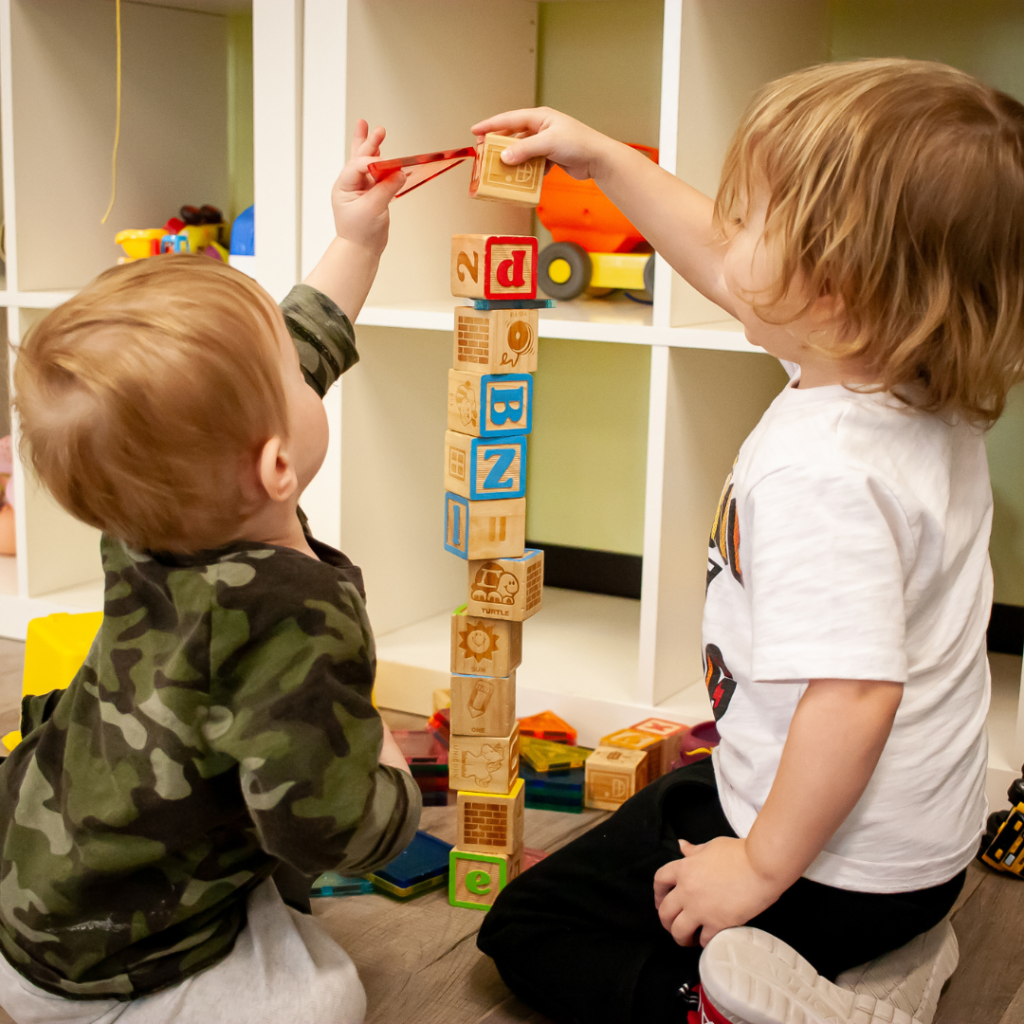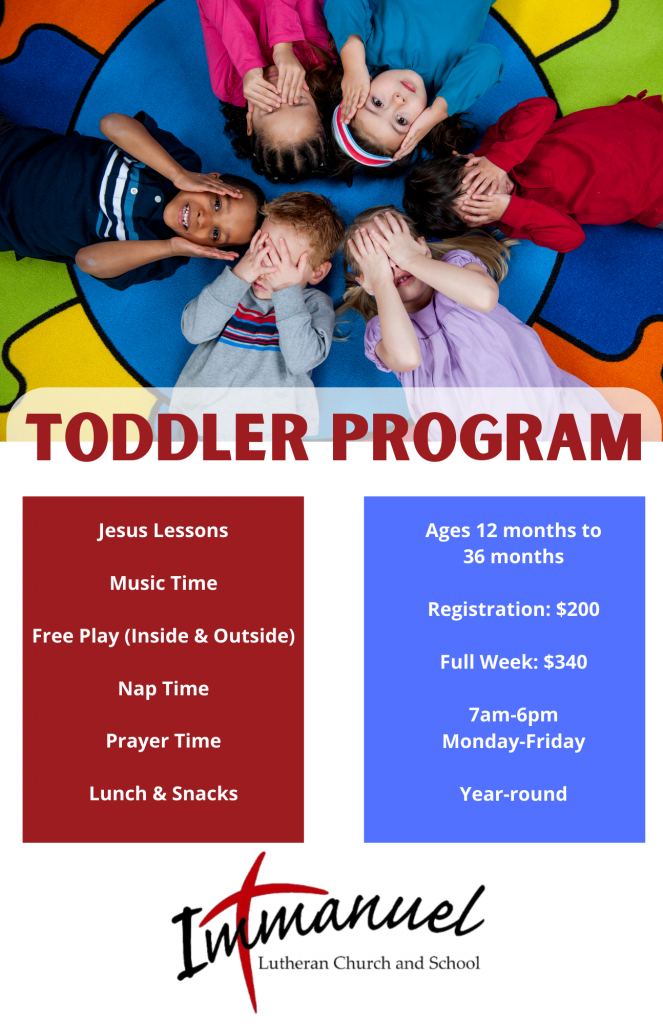 Ready to find out more?
Reach out today for more information!
Camille Wishum - Toddler Lead Teacher
I enjoy teaching young children the love of Jesus! I love arts and crafts and cooking from scratch! I have worked in the school setting for more than five years and have been babysitting since high school. I have an Early Childhood teaching certificate and a Bachelor's Degree in Environmental Science. I am currently pursuing a Master's Degree in Environmental Science at the University of Denver. I strive to bridge the gap between early childhood education and environmental sustainability.
Stasi Engleman - Toddler Lead Teacher
I have been involved with Immanuel for 9½ years as a church member. My daughter, Paige, is an alum of Immanuel Lutheran School. It truly is a family place and I feel so blessed to be in this family, and now in my role in Toddler Care. I live in Loveland with my husband and youngest daughter. We have three grown children who live in the area, and two grandchildren.
I graduated from CSU with a B.A. in English Literature and an M.Ed. in Adult Education.  Now, I am switching my concentration to Early Childhood Education and am getting my second M.Ed. from Grand Canyon University. I absolutely love toddlers! They learn so much every day and are becoming the individuals that God created them to be! I look forward to teaching the love of Jesus to them and watching them grow in that love!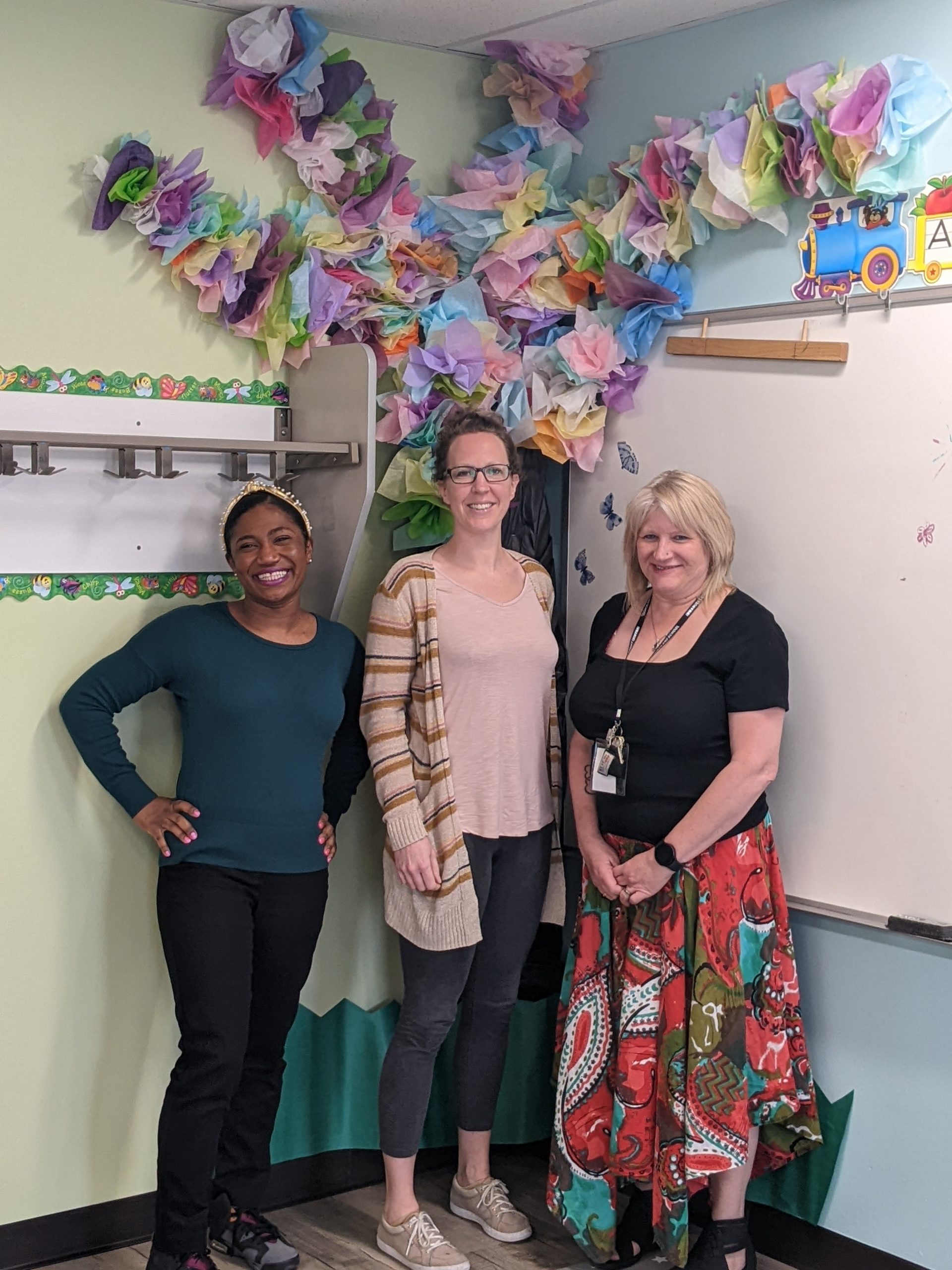 Jessica Giles - Toddler Paraprofessional
Hi! I am Miss Jess! I love Jesus and learning and life. Immanuel is a great place to do all of those things together in a family way. I have a B.A. in English Literature. I am also a Mom to three wonderful children, who I homeschooled through the last fifteen years. We currently live in Fort Collins and spend time enjoying the world God made in nature, good music, food, books, art, and thoughtful conversation. I love to spend time with little ones watching them grow and thrive in their abilities and interests, especially their own discovery of faith and love for Jesus. I am very excited about Immanuel's new Toddler Program and can't wait to get to know your little ones and your families!
Ready to find out more?
Reach out today for more information!